Christmas biscuits from organic farming in Thuringia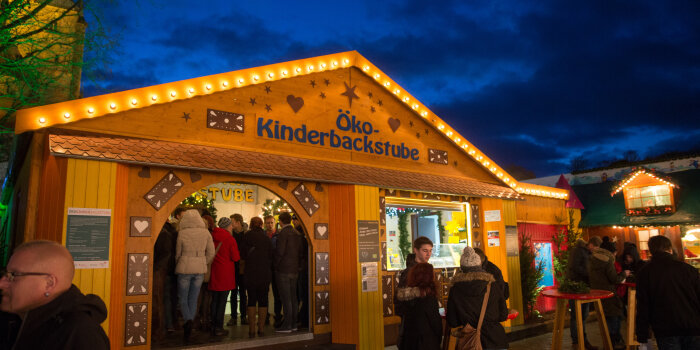 While the biscuits start to scent in the oven, there is a lot to find out about organic farming in Thuringia. Where does the cereal grow? What does the organic farmer do differently? Why is wholemeal so healthy?
Of course, the self-made biscuits may be taken home – or nibbled on the spot.
Groups, clubs, or companies wishing to organise their Christmas parties or other cozy get-togethers at the bakery are warmly welcome, too.
Under the motto "Culture in the bakery", the organic bakery changes into a Christmassy stage during weekday evenings, inviting to music, Tango, lectures, theatre, film and discussion.
Baking times for children's groups and school classes (up to and including 4th grade)
Mo – Fr in the mornings
registration from Sept 1, 2022
phone +49 176 79003412
Baking for everybody (without prior registration)
weekdays from 3:00 pm and
Sat – Sun from 10:00 am