Erfurt Tour on a historic tramway
Travel on the historic Tramway at a 1980s Pace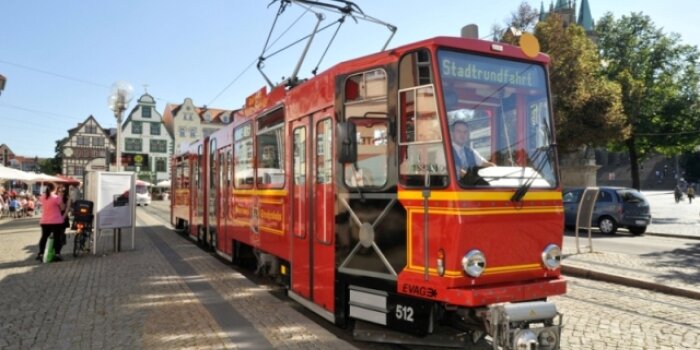 The Erfurt electric tramway, which has been making its way tirelessly around the city since 1894, has a special place in the affections of Erfurt's citizens. It seems to represent some aspects of the city itself: it just keeps on going, even through hard times; there is something metropolitan about it, only more relaxed and it is always open to new challenges. A tour of Erfurt on this historic tramway will take you around the most important sights from the city's recent and more distant past. The beautifully preserved Jugendstil (Art Nouveau) areas of the city are especially well worth seeing. A short stroll through the historical old quarter as far as the Merchants' Bridge rounds off this guided tour in style.
Information and booking
We will inform you about the options as soon as we have the details.